TRINYL discs
The wide range of TRINYL products includes discs in three abrasive types – aluminium oxide, silicon carbide, zirconium – and in the different granulometries and sizes. They can be used for the removal of oxidations or rust and for the satin-finishing of stainless steel or metal surfaces. Assembled in sequence, so as to obtain the desired thickness, they are fitted on machines with a fixed shaft and used for cleaning parts and for working on all types of metals.
For more information regarding the characteristics of our TRINYL material, see general characteristics of TRINYL.
The Trinyl cut discs are assembled and "packaged" on the shaft of a fixed machine to obtain the desired thickness. This creates a brush that is generally used for cleaning operations, for satin-finishing of handles, funeral art, straps, chandeliers, brass beds, bronze items, pots and pans, etc.
Positioned on multiple, single or automatic heads, with one or more heads, they are used for satin-finishing of extruding parts of aluminium interior decoration.
N.B. The hole will be made at the size specified by the client, based on the diameter of the shaft of the client's machine. Upon request, we can provide pads and rolls in sizes other than those indicated above.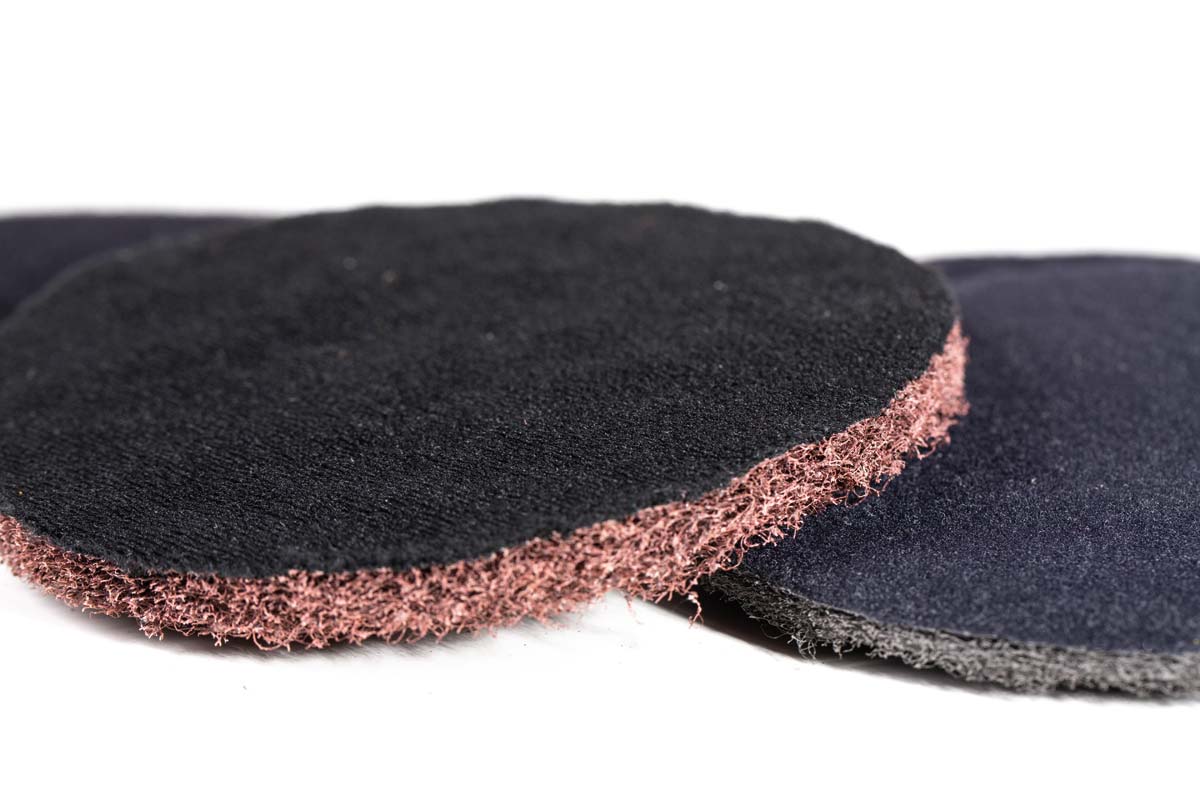 Velcroed discs
It is moreover possible to apply Velcro on one side of the fabric. This allows Trinyl to also be used with rotary or oscillating tools with a tapped mount, making it very practical and fast to replace the used Trinyl disc with a new one. Velcroed discs are especially suited for use on flat surfaces.
The weight of the Velcro can be increased or decreased according to the type of machining or mechanical stress it must withstand.
---