Sponge
This industrial abrasive sponge was designed as a tool for hand polishing metal, wood and plastics. With a careful choice of the type of abrasive material (aluminium oxide or silicon carbide) and of the abrasive grades (besides the standard grades there are also other commercial grades available), it is possible to treat both raw and painted surfaces.
The elasticity and ductility of the sponge allow this product to reach even the most difficult parts of the piece being polished.
We can produce blocks of sponge of different hardness based on the type of work to be done: sponges starting from 30 Kg/m3 (sanding sponge) to 90 Kg/m3 (sanding block).
Sanding block (4 sides abrasive – hard) 
The sanding block has a semi-rigid structure which allows it to be effective on both flat surfaces as well as areas with a more irregular profile.
It can be used on a variety of surfaces, including metal, wood, plastic, plaster and painted surfaces. The sanding block can be employed wet or dry and is easy to clean.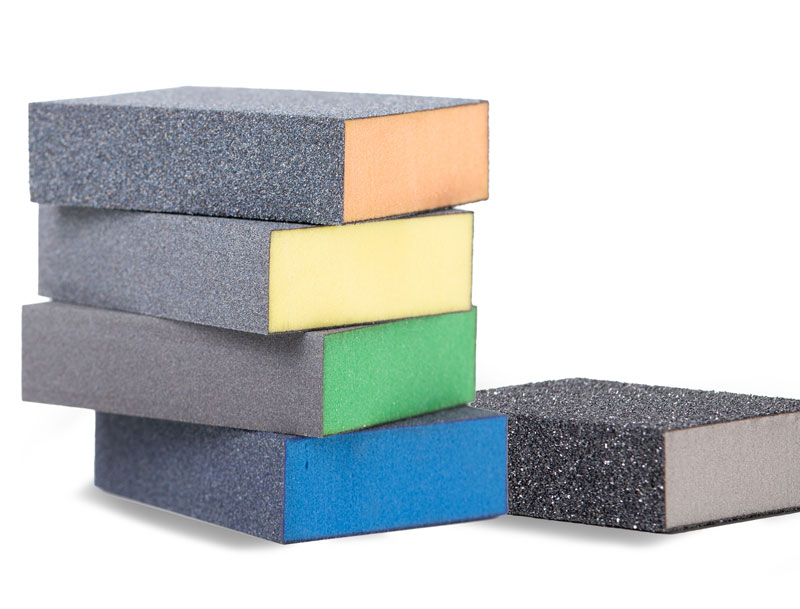 ---
Sanding sponge (2 sides abrasive – soft)
Created to follow the contours of any surface this soft sponge is totally flexible. Use wet or dry for a perfect finishing.
Available in a wide variety of finishes and grades. This sponge is used primarily in the furniture industry.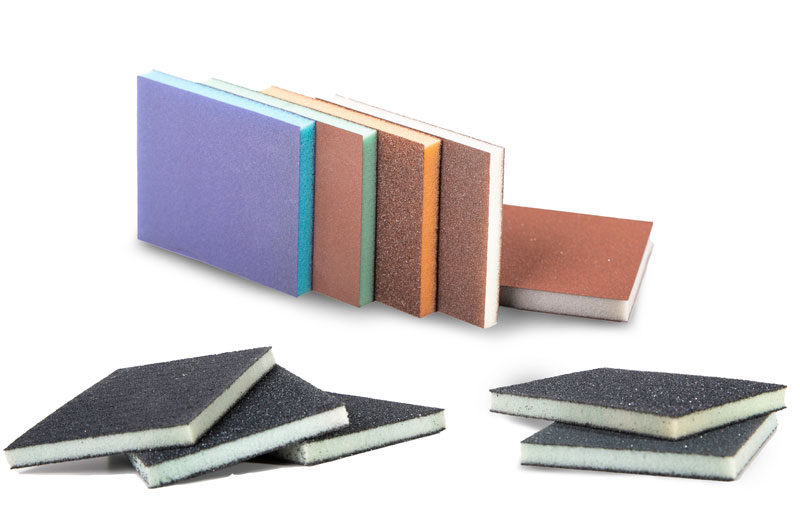 ---